Honor & Memorial Gifts
We are happy to accept gifts in memory or honor of a loved one. Be sure to let us know the name of the honored person and the name and mailing address of who we can send a card to in order to let them know you gave. We do not disclosed the amount of the gift.
Tribute Funds
Tribute Funds for the Fannin County Children's Center are an excellent way to honor the memory or accomplishments of loved ones. Memorial or celebratory gifts of at least $1,000 may be designated as a Tribute Fund. The donor may name the fund. The gift will provide a solid foundation for the future and long term needs of the center. The donor may also choose help us create a page on our website in honor of the honored one.
Donors who wish to create a named Tribute Fund but cannot personally give $1,000 may elect to invite friends and family to join them in giving in order to establish the fund. Once you have created your campaign, you will have a link you can share with family and friends via letters, email and/or social media.
We also welcome off-line gifts of cash or checks at the center. Checks can be made out to FCCC and delivered to 112 W. 5th, Bonham, TX 75418. Please be sure to indicate what Tribute Fund your gift is designated for.
If you have questions or are interested in creating a Tribute Fund in memory or honor of someone, please contact our Executive Director, Kim Skidmore at (903) 583-4339 or .
Tribute Funds:
(click fund to view)
The Brad Dardaganian Fund is available to give to.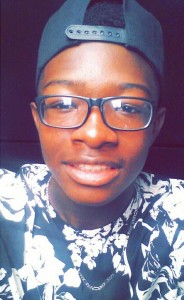 Jacques "JQ" Fuller (2001-2017)
YOU NEVER SAID GOODBYE -Author Unknown
You never said I'm leaving
You never said goodbye.
You were gone before I knew it,
And only God knew why.
A million times I needed you,
A million times I cried.
If love alone could have saved you,
You never would have died.
In life I loved you dearly,
In death I love you still.
In my heart you hold a place,
That no one could ever fill.
It broke my heart to lose you,
But you didn't go alone
For part of me went with you,
The day God took you home.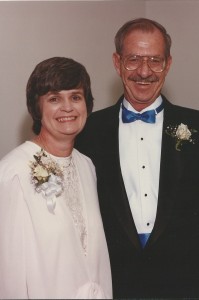 John Richards met Joanne Eicher at the University of Illinois, Champaign-Urbana. After they graduated in 1963, they were married. They were a hard-working, middle class parents who raised two children in Illinois and Texas.
John worked hard in various jobs in sales and customer service over the course of his life. In his free time, he loved to play golf and was an avid model railroad fan. He always found space to have his trains in his home, even if it was the basement or garage. In his home in Pantego, Texas, he devoted a whole bedroom to his trains and town layout.
Joanne was a homemaker, Girl Scout Leader, PTA President and officer in her women's golf league when their children were younger. Once her children were older, she began to go back to work and eventually went back to school. She earned a Master's in Accounting from University of Texas at Arlington and became a Certified Public Accountant.
The John and Joanne Richards Fund was established by their children Bob Richards and Sandy Barber to honor the values and lessons they learned from their parents and to sustain Sandy's passion and mission for serving children who come from hard places. Sandy became the Executive Director of the Fannin County Children's Center in 2001. She and her brother Bob credit their parents with teaching them the values of hard-work, honesty, integrity, kindness and compassion for others. Their parents also regularly demonstrated a deep desire and willingness to always go above and beyond the call of duty in service to others, while expecting nothing in return.