LEARN MORE
Understanding a problem is the first step to finding a solution.
We are all important pieces!
LEARN MORE

(click on a topic to view)
Signs of Child Abuse
If you suspect a child is being abused or neglected, do believe the child and don't walk away. Don't try to investigate. Do report reasonable suspicions by calling the 24-hour Abuse Hotline in Texas at 1-800-252-5400. In an emergency situation, call 911 for your local law enforcement agency. If the situation does not require an emergency response, you can make your report on-line at www.txabusehotline.org
There are four major types of child maltreatment: physical abuse, sexual abuse, emotional abuse and neglect.
Physical abuse is physical injury as a result of punching, beating, shaking, kicking, biting, throwing, stabbing, hitting, choking or otherwise harming a child. An injury of this type is considered abuse regardless of whether the caregiver intended to hurt the child. Suspect physical abuse when you see:
Frequent injuries such as bruises, cuts, black eyes or burns without adequate explanations
Frequent complaints of pains without obvious injury
Burns or bruises in unusual patterns that may indicate the use of an instrument or human bite; cigarette burns on any part of the body
Lack of reaction to pain
Aggressive, disruptive and destructive behavior
Passive, withdrawn and emotionless behavior
Fear of going home or seeing parents; injuries that appear after a child has not been seen for several days
Unreasonable clothing that may hide injuries to arms or legs
Sexual Abuse is suspected when you see:
Physical signs of sexually transmitted disease
Evidence of injury to the genital area
Pregnancy in a young girl
Difficulty in sitting or walking
Frequent expression of sexual activity between adult and child
Extreme fear of being alone with adults of a certain sex
Sexually suggestive, inappropriate or promiscuous behavior
Knowledge of sexual relations beyond what is expected for a child's age
Sexual victimization of other children
Emotional abuse is mental or emotional injury that results in an observable and material impairment in a child's growth, development or psychological functioning. It includes extreme forms of punishment such as confining a child in a dark closet, habitual scapegoating, belittling and rejecting treatment for a child. Suspect emotional abuse when you see:
Over compliance
Low self esteem
Severe depression, anxiety or aggression
Difficulty making friends or doing things with other children
Lagging in physical, emotional and intellectual development
Caregiver who belittles child, withholds love and seems unconcerned about child's problems.
Neglect is failure to provide for a child's basic needs. Suspect neglect when you see:
Obvious malnourishment
Lack of personal cleanliness
Torn or dirty clothing
Stealing or begging for food
Child left unattended for long periods of time
Need for glasses, dental care of other medical attention
Frequent tardiness or absence from school
Source: Texas Department of Family & Protective Services
Want to learn more? Sign up for one of our free classes under the topic "Prevention"!
Report Child Abuse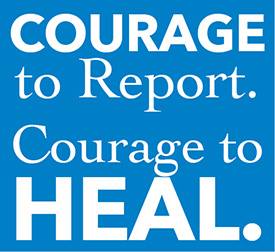 Abusing children is against the law, so is failure to report child abuse.
To report suspicions of child abuse in Texas,
Call 24 hours a day, toll free 1-800-252-5400.
If the situation is an emergency, call 911 for local law enforcement.
If the situation does NOT require an immediate response, you can opt to report on-line at www.txabusehotline.org.
When you make a report, be as specific as possible. Be prepared to tell what happened and when. Be sure to tell about all injuries or incidents you have observed or what the child has told you about, including dates and times.
Make your report as soon as possible, but no later than 48 hours. Bruises and marks can start to fade.
Be ready to provide as much of the following information as you can:
Child's name, age and address
Child's grade and school (if applicable)
Brief description of the child
Current injuries, medical problems or behavioral problems
Parents' names, home address and place of employment
Names and ages of any siblings in the home
Relationship between the child and the suspected abuser
Name and locating information about the suspected abuser
Will the person know I reported him or her? Your report will be confidential and is NOT subject to release under the Open Records Act. The law provides for immunity from civil or criminal liability for innocent persons who report even unfounded suspicions, as long as your report is made in good faith. Your identity will be kept confidential.
What if I'm not sure? If you suspect a child has been abused, but are not positive, report it. If you are unsure if it is abuse, call the hotline and they can advise you if the situation fits the definition of abuse.
Source: Texas Department of Family & Protective Services www.dfps.texas.gov/
Want more info?
Reead more at: Report Abuse
If Your Child Was Abused
Help. Hope. Healing.
If your child has been abused, help, hope and healing are possible. There are many caring people in Fannin County who have combined their resources, efforts and know-how to improve our community response to children and families who are impacted by child abuse.
Unfortunately, child abuse happens every day. But the good news is you don't have to go through it alone. There is help available to get you through this. Hope can be restored and healing can begin.
When will my child's case go to court? It can vary widely, depending on a number of factors. Some cases may not have enough evidence to proceed very far in the criminal justice system. A few cases may get resolved in less than a year. Many cases can easily take much more time than that. Time will allow you and your child to heal and get stronger in order to be ready for your day in court.
Will my child have to testify? Children can be called to court to testify. Not every child who is involved in an investigation of child abuse is asked to testify in court. However, if your child is asked to testify, be assured that special help is available to make you and your child more comfortable with the court experience. In many instances, testifying can actually be an empowering experience for a child.
Before going to court to testify, you and your child will meet with the prosecutors and tour the courtroom. You and your child will be able to ask questions and learn more about what to expect. Staff from the Children's Advocacy Center can be with you during the entire process, answering questions and providing support every step of the way.
What is Crime Victims Compensation? The Crime Victims Compensation Fund is a federal and state program funded through fines paid by convicted criminals. It is a reimbursement program that provides certain benefits to injured victims and their families. It can pay for counseling and other expenses incurred because of the crime. Staff at the Children's Advocacy Center can give you more information about this program and help you file for benefits.
How can I help my child?
Take care of yourself and your own feelings about your child's abuse. Refrain from emotional outbursts about the abuse in front of your child – emotional behavior on your part will increase your child's anxiety.
Believe your child.
Listen to your child. Give your child the chance to discuss feelings about the abuse and the abuser on their own timetable. Avoid asking lots of questions or interrogating your child about the details of what happened.
Recognize that your child may have a wide range of emotions – anger, sadness, anxiety or positive feelings about the abuser.
Reassure your child the abuse was not her fault. Tell your child you will protect him from further abuse.
Refrain from talking with other adults in front of your child about the abuse, your child's case or the abuser.
Make sure your child participates in recommended counseling.
Go to counseling yourself.
Believe your child can heal and be happy again.
Be patient with your child and yourself – healing takes time.
What is the Children's Advocacy Center? The Fannin County Children's Advocacy Center (CAC) is a program of the Fannin County Children's Center. The CAC pulls together all of the public and private agencies who are involved in the investigation, prosecution and treatment of child abuse. Our team includes investigators, prosecutors, medical personnel, counselors and other professionals with special skills in helping child abuse victims and their protective family members. By working together, we can do a better job of helping victims recover and bringing offenders to justice.
The CAC has many free services to offer and can be with you every step of the way as your child's case goes through the criminal justice system.
The Center is conveniently located within walking distance of the courthouse in Bonham. We are at 112 West Fifth Street. Our phone number is (903) 583-4339.
Stand Up for Children
Here are some practical ways you can STAND UP for the children in your life.
Speak up and report abuse. If you suspect abuse or neglect, report it to 1-800-252-5400 or txabusehotline.org. If the child is in imminent danger call 9-1-1.
Talk to your kids. Teach your kids that they are in charge of their bodies. Start with the basics like teaching them the proper names for body parts and which parts are private. They should know that no one has permission to touch them in a way that makes them uncomfortable.
Ask questions. Sometimes kids don't disclose because they are never given the opportunity. Have a calm conversation with your children in which you ask if anyone has ever done something that has made them uncomfortable and give them the freedom to share.
Notice the signs of abuse. Some signs that a child is experiencing abuse or neglect are more obvious than others. Some of the more common signs are unexplained injuries, changes in behavior, regression to behaviors they've outgrown, fear of going home or to someone's house, changes in eating or sleeping, changes in school performance, lack of personal hygiene, risk-taking behaviors or inappropriate sexual behavior. Learn the signs of child abuse. Remember, if you suspect abuse, you must report it.
Donate. Children who have been reported as victims of abuse or neglect may receive services from our center. We rely on support from community members like you to provide safety, healing and justice to these children. Give Now.
Urge others to stand up. Help educate the community about child abuse. Direct others to our website to learn more. Host an educational event. Share our posts on social media. Invite a friend to join you for a tour of the center. Let others know what you have learned about keeping your kids safe.
Prevent opportunities for abuse. Learn about bystander intervention. Learn to identify concerning behaviors and set limits. Hold youth-serving organizations accountable. Before signing your kids up for an activity, make sure the organization does regular background checks, conducts personal and professional reference checks and has a youth protection policy in place that prevents isolated, one-on-one interaction between adults and children. All activities should be observable and interruptible in order to protect children from abuse and to protect adults from false allegations. Take one of our free "prevention" classes.
Foster and Adopt

Foster parents and adoptive parents are needed in Fannin County and across the state.
It takes a special family to foster or adopt a child who has come into the state's care due to abuse or neglect. Many of the children who come into the state's care have special needs because they are older, belong to a sibling group, are from ethnic minority groups, or have physical, mental, or emotional disabilities. People who are thinking about adopting children through Child Protective Services should have an understanding of or be willing to learn the dynamics of these special needs and also how abuse and neglect may affect children.
The general requirements to be an adoptive parent are:
Be at least 21 years old;
Be financially self-sustaining;
Be married, single, divorced, or widowed;
Attend sessions with other prospective parents to learn about children's needs and backgrounds;
Consent to a criminal and abuse/neglect background check; and
Participate in a home study.
Depending on the circumstances, adoptive parents may be eligible for various benefits from programs to help defray some of the costs associated with adopting a special needs child. Children who receive adoption assistance may also be eligible for a program that exempts them from having to pay tuition and fees at state supported colleges, universities, junior colleges, and technical schools.
For more information, go to www.adoptchildren.org.
Our Kids' Stories
Every day, we work with children from hard places. We are often asked how we can bear to hear about the abuse and suffering. Perhaps it is because we also see and hear the inspiring stories of kids overcoming adversity, healing from their trauma and succeeding despite the challenges they face. Below are just some of our kids' stories. Names, of course, have been changed to protect their privacy.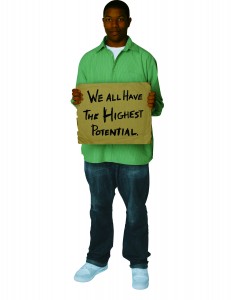 Jeff's Story
Jeff's CASA volunteer believed adoption was a possibility for him, despite the fact that others had labeled him "unadoptable" because of his behaviors. Jeff came into foster care in second grade because he was sexually abused by his father and rejected by his mother. Because of CASA's encouragement and persistence, he improved his behaviors and was adopted at age 14. He continues to stay in contact with us.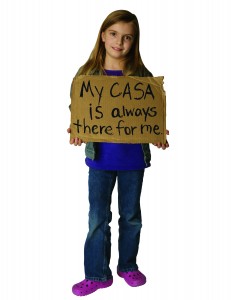 Susy's Story
Susy first came to the Children's Advocacy Center when she was nine. Once CPS determined that Susy was sexually abused by her father and unprotected by her mother, she was removed from her home. Since coming into foster care, she has been in 18 different foster homes, had at least four different CPS caseworkers, but just one CASA volunteer. For eight years, Susy's CASA volunteer has been her rock. When adoption plans fell through, when she was placed in the wrong classes at school and when other disappointments came along, Susy turns to her CASA, whom she lovingly calls "Grandma."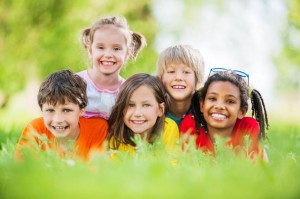 The Johnson's Family Story
When abuse was suspected, the Johnson kids came to the Children's Advocacy Center (CAC). They talked to a specially trained forensic interviewer and told about the sexual and physical abuse they endured from their dad when mom was at work. When mom learned of the abuse, she separated from dad. Through weekly counseling sessions at the Center, the kids and their mother began the healing process. They also received Christmas gifts, school supplies, clothing from the Rainbow Room, court orientation and many other support services from the CAC. All of the children testified in the criminal trial where their dad was found guilty and sent away for the rest of his life.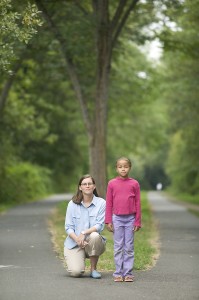 Amber's Story
Eight year old Amber first came to the Children's Advocacy Center when it was discovered that she was sexually abused by her adult step-brother. Her family did not believe her. One foster family cared for her for four years and then rejected her. Through it all, her CASA volunteer helped her cope with these rejections and kept encouraging her to consider adoption. Finally, the right family came along and with her CASA by her side, Amber was adopted at age 15 by a loving family.
To report suspicions of child abuse in Texas, call 24 hours a day, toll free 1-800-252-5400. If the situation is an emergency, call 911 or local law enforcement. If the situation does not need an emergency response, you may make a report on-line at www.txabusehotline.org